X-ray thermal film for mammography Agfa Drystar DT 5000 I Mammo 25x30 см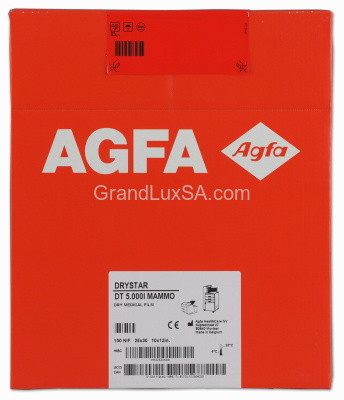 Increase the specific area of the image - move the cursor over it
Open the image in full size - click on it.
Mammographic thermal film Agfa Drystar DT 5000 I MAMMO 25x30 is designed to provide high resolution while obtaining high quality mammographic images used in diagnostics. Used in AGFA Drystar AXYS and Drystar 5503 thermographic medical printers.

AGFA follows high technology in the field of dry imaging and introduces Drystar DT 5000 I MAMMO 25x30 film with high optical density and high resolution, which is comparable to the image quality obtained on conventional film mammography.
Features