Radiological printer Sony UP-D77MD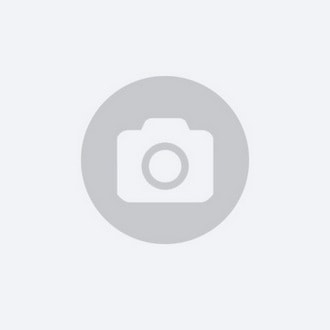 Increase the specific area of the image - move the cursor over it
Open the image in full size - click on it.
The UP-D77MDis an A4/Letter size Dye-sub Colour printer with an integratedDICOM interface. Designed to meet the workflow and technology change in today's' healthcare environment, the UP-D77MD is a superior product,further expanding Sony's DICOM printerportfolio.

The UP-D77MD is designed to be connected over DICOM directly to medical imaging modalitiesas well as to a broader DICOM network includingHIS (Hospital Information Systems) and PACS(Picture Archive and Communication System).

The UP-D77MD increases treatment efficiency by reducing the time it takes to produce printed diagnostic materials.

Features

DICOM-compliant network capability
The UP-D77MD has an integrated DICOM interface that enables it to be connected directly to DICOM-compatible edical devices andmodalities such as PET, PET-CT,3D-CT, and other DICOM network systems.

Compact and space-savingdesign
The UP-D77MD has a compactbody, despite its built-in DICOMinterface. Its dimensions are appro-ximately 494 (W) x 176 (H) x 469 (D)mm (19 1⁄2x 7 x 18 1⁄2inches), whichmakes it highly flexible to install in avariety of sites.

Superior image reproduction
The UP-D77MD incorporates Sony dye sublimation technology, whichenables photo-quality prints to bereproduced with a high resolution of 300 dpi with 8-bit colour (C/M/Y)depth. Moreover, a high quality lamination surface provides a longlifetime of printing, as well as resistance to water and fingerprints.

Colour selection patch pictures function for easy colour set-up
The UP-D77MD has an integrated special DSP (Digital Signal Proces-sor) with colour tuning algorism. It offers 25 (5 x 5) automatically generated different colour patternpictures (see below), which makes iteasy for customers to select theirfavorite colour pictures.

High-speed printing
The UP-D77MD can produce A4 andletter-size images at an impressivespeed of approximately 85 seconds,making it ideal for time-critical med-ical applications.

Useful front operation
The front-loading operation makes iteasy to replace paper and ribbon,and allows the UP-D77MD to beinstalled even in the tightest spaces.
Тестовое описание на УКРАИНСКОМ языке. Шахматы в живописи получили достаточно широкое отражение. Художники изображали не только партнёров за шахматной партией, но и отдельные элементы шахматного инвентаря. Этому способствовал целый ряд факторов. Сами шахматы рассматривались как настольная игра, как модель отношений между людьми, даже как модель общественной иерархии и социальных процессов. Шахматы были включены в символику представлений человека Средних веков и Нового времени. Достаточно рано начался процесс анализа шахматной партии с точки зрения красоты проведённой в ней комбинации и изящества стратегического замысла противников. Многие из живописцев, создававших картины с изображением этой игры, достаточно неплохо разбирались в них, а некоторые были профессиональными шахматистами и использовали свои живописные произведения для их пропаганды. Произведения живописи отразили этапы истории шахмат: процесс изменения правил, уровень мастерства в игре, характерный для разных эпох, различные уже забытые варианты шахматной игры, процесс восприятия игры в шахматы обывателями. Изменение духовного мира людей влияло на проблематику и художественные особенности воплощения данной темы, включающей такие жанры, как натюрморт, портрет, бытовой жанр, историческая живопись. Другими факторами, которые воздействовали на развитие этой темы, были: локальные особенности, уровень востребованности игры в шахматы в обществе, официальная позиция государственной власти и церкви по отношению к шахматам. Изображение шахмат в живописи несколько раз становилось предметом анализа искусствоведов и историков шахмат.
Features