Radiological printer Agfa DryStar Axys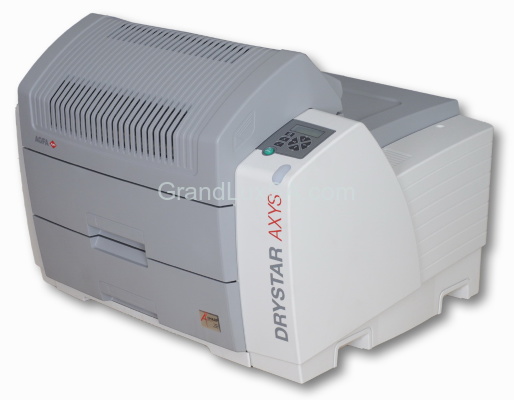 Increase the specific area of the image - move the cursor over it
Open the image in full size - click on it.
The Agfa DRYSTAR AXYS desktop printer for digital radiography is suitable for all types of images and supports a range of applications.

Main advantages:
Crisp images of the highest quality
Wide range of applications including mammography
Fast processing and high throughput
Easy to use thanks to two film trays

Despite its compact size, the DRYSTAR AXYS offers many possibilities. It is small in size and has two film trays at the same time, which can handle various types and sizes of films. Supports a wide range of applications including CT, MRI, and CR applications for general radiology, orthopedics, dentistry, and more.

These characteristics make it ideal for centralized and decentralized environments. It works equally well in small offices with limited space, and in large offices with heavy workload. Like all Agfa printers, the DRYSTAR AXYS comes with Direct Digital Imaging (DDI) technology, enhanced by A # Sharp for image clarity and quality in all applications.

DRYSTAR AXYS is intended for use with films for general radiology with dimensions 20x25cm and 35x43cm, as well as mammography films with dimensions 20x25cm and 25x30cm.
Features