Digital printer Sony UP-D898MD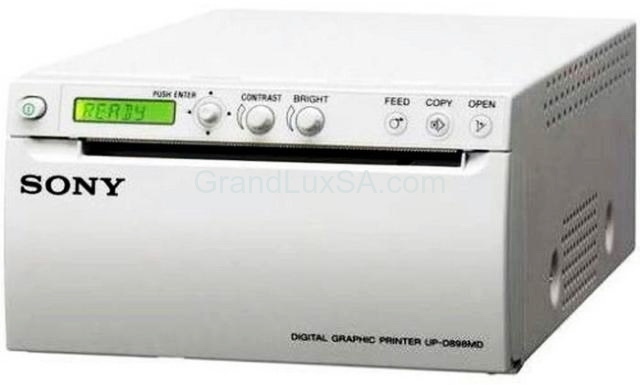 Increase the specific area of the image - move the cursor over it
Open the image in full size - click on it.
Sony UP-D898MD is a digital black and white printer. It is intended for dental radiography, ultrasound diagnostics, microsurgery, endoscopy, microscopy, etc.

Model Sony UP-D898MD has a high resolution - 325 dpi, compact size. The printer is designed with upper and lower paper knives. There is a built-in digital capture function.

The Sony UP-D898MD printer has a fast print speed of approximately 1.9 seconds.
Features