Developer for automatic processing Agfa G139 for 20L (5L+0,5L+0,5L)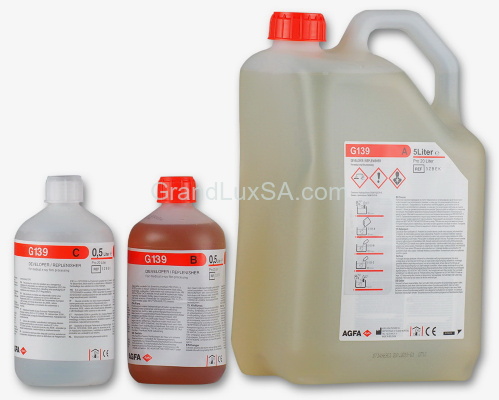 Increase the specific area of the image - move the cursor over it
Open the image in full size - click on it.
Three-component developer Agfa G139 for 20L is a high-end solution for automatic processing in developing machines.

Recommended for use with 20L G334 Fixer

Main advantages:
High quality, for high-performance automatic processors
Ecological packaging
Convenient bottles and automatic mixing

One set includes:
G139 A - 5 liters
G139 B - 0.5 liters
G139 C - 0.5 liters

One set is diluted for 20 liters of ready-made solution.
Features